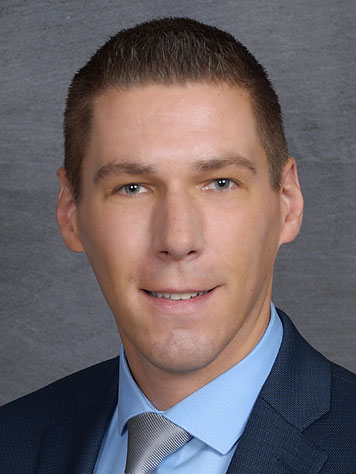 It is with heavy hearts that we announce the passing of our dear friend and colleague, Andrew Yadro. Our thoughts and prayers go out to the Yadro family during this very difficult time. Both our Loves Park, IL and Fitchburg, WI offices will be closed on Monday, February 24th to attend funeral services for Andy.
Without a doubt, the loss of any individual always stirs shock in those left behind, but when we are dealing with such a vibrant person as Andy whom we all admired and LOVED having on our team, this trauma is even more unsettling. There is no doubt that Andy gave his all to his endeavors both at work and in his personal life. Last year we all shared in Andy's perseverance and his successful passing of the CFP® exam. This year he was looking forward to working to achieve a further credential in our industry. Andy made it known that he enjoyed working with his team at Klaas and all our clients, and we certainly loved working with Andy.
All members of our organization truly appreciated Andy with his sense of humor, wonderful smile and true dedication in serving our clients. Over the course of Andy's tenure with Klaas he was instrumental in helping us implement our Klaas Portal; participating within our marketing committee; impacting others through 401k educational seminars; and most importantly working both diligently and compassionately with our clients. Andy ambitiously embraced every challenge that was presented to him, including being a wonderful addition to Money in Motion radio show when called upon to co-host (He had a radio voice that most people dream of!). For all of us, Andy's demeanor was one of calm and grace and he will be greatly missed.
Your thoughts and prayers are appreciated for Andy's family, friends and for our team during this incredibly difficult hour. I know that as we remember our friend and colleague long into the future, Andy's legacy will live on not only here at Klaas but among the many lives that Andy has touched through his mission to help improve the financial lives of others.
To read more about Andy and his services: http://www.gundersonfh.com/obituaries/Andrew-J-Yadro?obId=11375401#/obituaryInfo